Heng Hong can't stand the spice!
Joseph has a finger fetish for Tristan!
The girls who turned up!
The class who turned up for dinnnnnner!
Ruben as Colgate spokesman!
The guys, and a poseur (2nd from right, sorry Alvin =D )
Bing Wee and his slipknot party outfit!
The girls!.. again
Alvin doesn't look too happy about being caressed by Wei Wen.. whereas Joseph..
Weijian too!
Jensen unknowingly a witness to Tristan's homosexual tendencies..
Army jock. Not.
Lin with Yihui!
Lin with Oi Wing!
Lin.. again.. with.. this time, Vernonono!
Joseph's uber car. (shameless plug =D )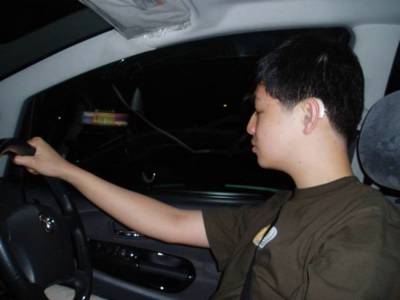 Joseph fell asleep while driving.. no wonder he ran the red light at Orchard Road..